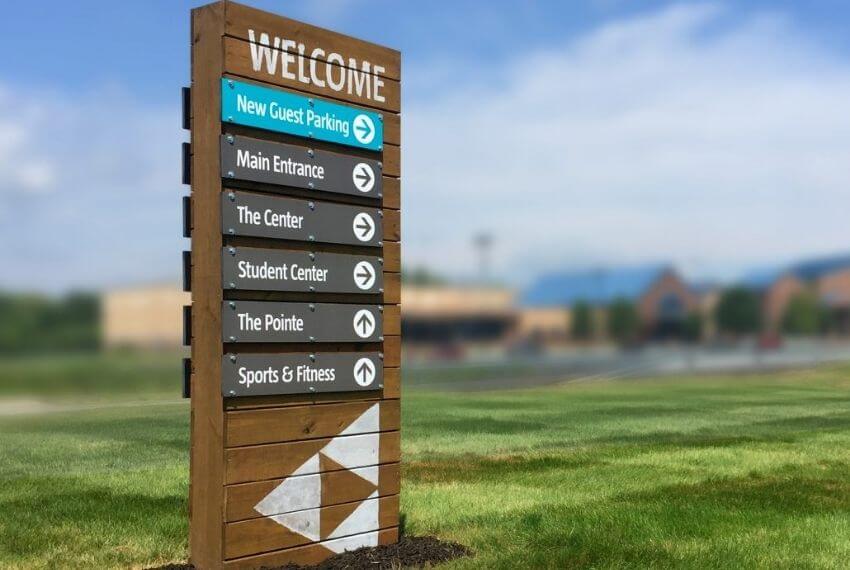 Directional signage is an essential component of any public space or private business location. People need directional signs to help them navigate a space and learn important information. Well-designed, properly placed directional signage will help a person feel more comfortable and can even reinforce your branding.
Shri Balaji Advertising's nationwide network of visual-communication studios prints custom wayfinding and directional signage for retail and commercial operations. Find out what these specialty signs offer your space, your brand and your customers through your local, full-service partner.
Printed on various base substrates, directional signage is highly customizable and configurable to your needs. Many businesses use way-finders for four main applications:
To provide directions: Guide foot traffic both to and within your business using directional signage. These clear signs employ bold arrows and clear instructions to point people in the directions they need to go.
To name rooms or buildings: Assign names and numbers to conference rooms, meeting spaces, offices and event halls, where even first-time visitors will be able to navigate rooms and buildings using way-finders intuitively.
To designate special zones or areas: Highlight parking lots, drive-through lanes, smoking areas, waiting rooms, terminals and similar "assigned" areas with specialty purposes.
To provide information: Relay pertinent information through custom directional signage. Showcase parking rules, store hours, gate or entry prices, garbage and recycling bins, bathroom locations, device charging stations, customer service desks and much more with custom signs offering a specific instruction.
Very much delighted to have chosen Shri Balaji Advertising for printing our business card. Great print quality combined with on-time delivery.
I absolutely love the quality of the poster and the quick response from customer care, this is my second purchase and I'll highly recommend to my friends, Shri Balaji Advertising never disappoints with quality, I'm very impressed! Keep it up!!!