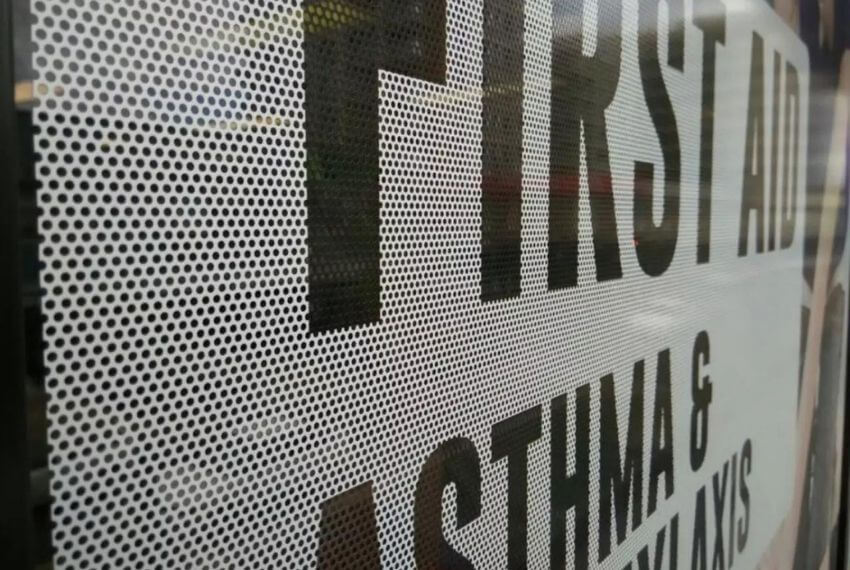 Leveraging on the proficiency of our proficient personnel, we are indulged in rendering One Way Vision Printing Service. Due to high demand, we render this service as per client's demand. In this service, we render dissimilar types of promotional hoarding board printing. 
Large corporate offices, malls, dealerships, and even retail stores tend to use glass significantly these days. Be it in the form of partitions or huge panels that face the outside of the building, glass is a vital component of the overall look and feel of modern architecture. And this has created a unique demand in the printing industry.
People want to be able to look out of the office partition or display window.
And at the same time, they need to show images of their products or display their corporate philosophy to the people standing on the other side of the glass.
Additionally, they want privacy – to be able restrict visibility into what's happening inside.
Very much delighted to have chosen Shri Balaji Advertising for printing our business card. Great print quality combined with on-time delivery.
I absolutely love the quality of the poster and the quick response from customer care, this is my second purchase and I'll highly recommend to my friends, Shri Balaji Advertising never disappoints with quality, I'm very impressed! Keep it up!!!